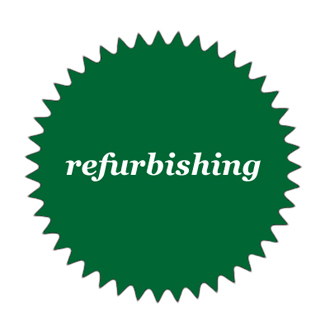 13APR2015
This site is beign updated. I am happy with the new layout and most of the projects have been included. Later you will be able to check all of them in detail. It is coming soon, I promise.
←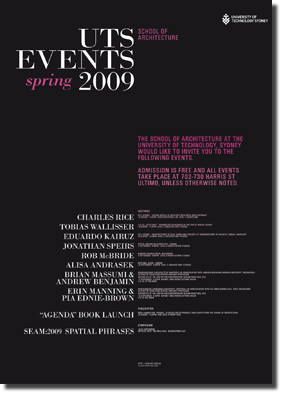 26AUG2009
On Wednesday August 26th I'll be presenting my research project Architectures of fear: Crime and Violence as Transgressors of Caracas' Urban Landscape. The invitation is made by the School of Architecture of University of Technology Sydney as part of its Spring 2009 Public Lecture Series. Hope to see you there.
←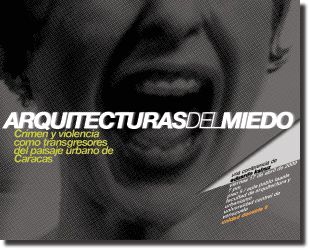 17APR2009
On Friday April 17th I'll be presenting my research project Architectures of fear: Crime and violence as transgressors of Caracas' urban landscape. The invitation was made by Unidad Docente 9 as part of a series of presentations of research projects developed by Design Studio lecturers of the School of Architecture of Universidad Central. Hope to see you there.
←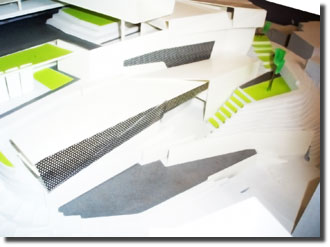 17DEC2008
A view of the physical model of Alvaro Requena's proposal for the New Caracas Legal Medicine Centre. Set within a city regarded as one of the most violents in the world, Alvaro's design gently integrates with the irregular topography as well as dignifies the collapsed spaces in which these activities currently take place.
←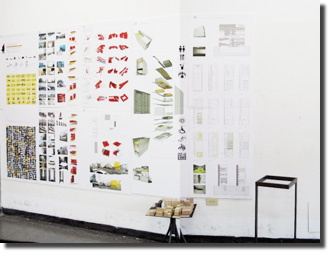 17DEC2008
Architecture and Travel was Cecilia Hahn's thesis project proposal in which she explored the ways we collect, keep and select images and data from traveling, developing an alternative tool for architectual production.
←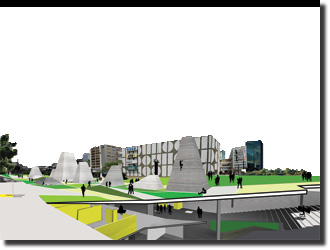 15DEC2008
Plaza Brion Cultural Centre is Fabiana Possamai's proposal for Design Studio 9. Students had to undertake the task of conceiving a commercial building from the critical position of questioning local trends of shopping mall designing.
←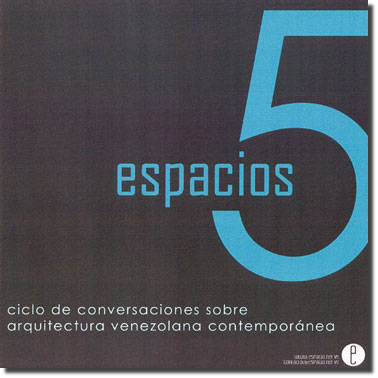 13NOV2008
As part of a series of conferences organized by Fundación Espacio, on thursday November 13th I will be talking about the role of interdisciplinarity in my work. The conference is titled Theory and Practice of Dispersion and it will take place at 7 pm in Sala Cabrujas / Los Palos Grandes. Here, the flyer with details of the rest of the programme.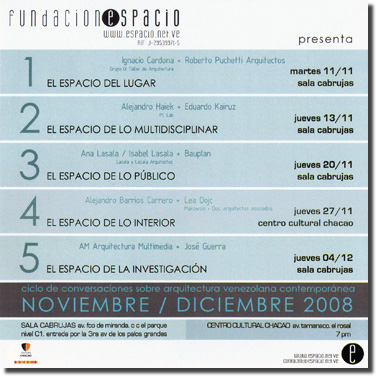 ←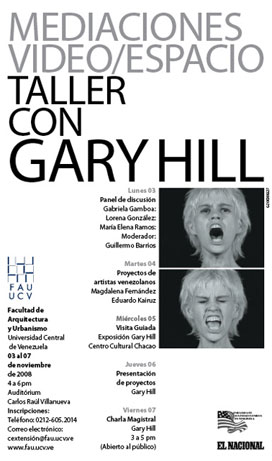 04NOV2008
Last November I was invited to talk about my work in relation to video and space. It was part of an interdisciplinary workshop organized by the School of Architecture of Universidad Central de Venezuela titled Video/Space Mediations: A Workshop with Gary Hill in which Hill – one of my all time video art heroes – talked extensively about his influential work.
←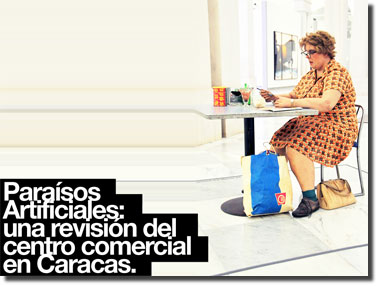 08SEP2008
Proposed for semesters 8 and 9, this term Design Studio will be dealing with the infamous shopping mall. Proliferating overwhelmingly in our cities, local architects have failed to recognize the social and climatic circumstances in which these buildings are emplaced, missing the opportunity to explore new ways of commercial architectural production.
←
02SEP2008
Ideas of Space in Contemporary Art is an elective course that I will be offering this semester. The aim is to approach students to the issues and motivations that are shared between architecture and contemporary art through a revision of the work of a series of artists dealing with diverse notions of space.
←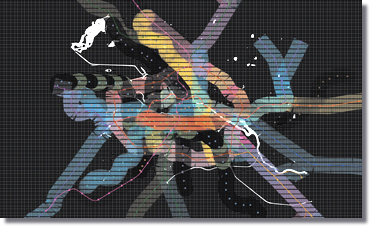 11JUL2008
This parameter map is part of Bernardo Rísquez's undergraduate thesis project titled TYXZ: Audiovisual Representation Instrument of Rhythmic Patterns Insert in Urban Fabrics: Case Study: Berlin's Public Transport System S-Bahn & U-Bahn, of which I was co-tutor with colleague Miguel Acosta.
←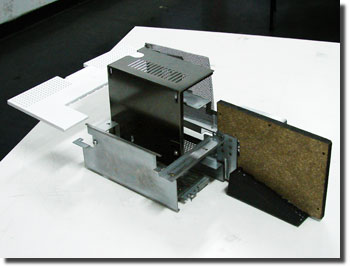 09JUL2008
As presented in the final show of last semester's Design Studio, this is the conceptual model of A Device for Living in designed by Javier Ramírez and Fernando Fernández. Congratulations to both.
←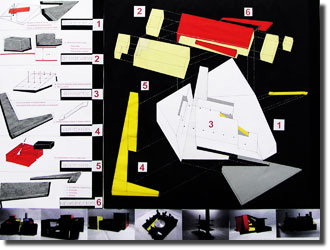 13JUN2008
Puzzle House, Ericka Ramírez's Design Studio 3 project, has been awarded the 1st Prize for the Category 1 (1st, 2nd and 3rd semesters) of the School of Architecture's Axis Award for Excellence in Design. Congratulations for her achievement.
←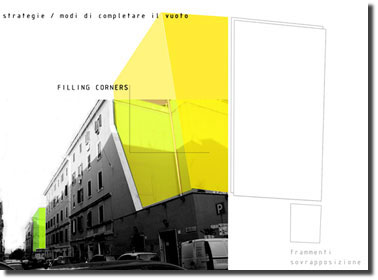 17MAR2008
Above, an image of Filling Gaps, a remarkable Design Studio project by student Carla Collevecchio. Engaged in the demanding task of exploring possibilities of growth in european historic city centres, Carla's proposal for the San Lorenzo area in Rome, has made her the recipient of the highest distinction for architecture students in both Universidad Central de Venezuela and Universitá di Roma La Sapienza.
←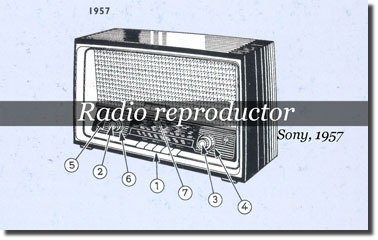 17MAR2008
For this semester's Design Studio 4, 5 and 6 I will be joining force with colleague Roberto Castillo. Our proposal departs from Le Corbusier's concept of A House as a Machine for Living In in an effort to update the seminal idea through the exploration on the concept of a house as A Device for Living In.
←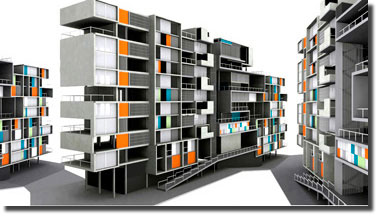 17DEC2007
Last semester's Design Studio Superblock Revamped finished off superbly. Above, Swirling Superblock by student Juan Mendoza.
←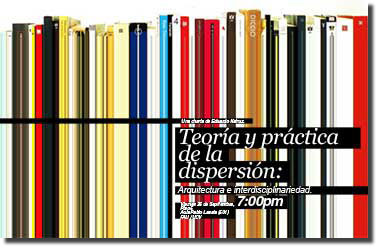 11SEP2007
On Friday September 28th I will be talking about the role of interdisciplinarity in my work. The event is titled Theory and Practice of Dispersion and it will take place at 7pm in the Pablo Lasala Room, 5th floor of the School of Architecture of Universidad Central de Venezuela.
←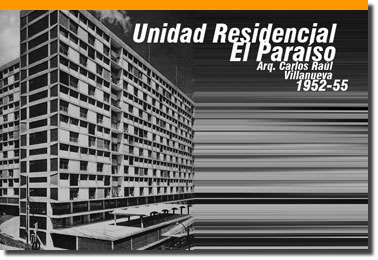 29AUG2007
The 2nd term of 2007 just started. This semester, students will be busy speculating on Carlos Raúl Villanueva's public housing projects developed for Banco Obrero between 1942 and 1957. The Design Studio is titled Superblock Revamped and has been proposed for students at 7, 8 and 9 semesters.
←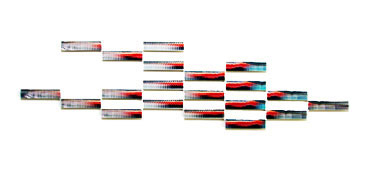 23AUG2007
Here, an image of Zephyr / Orange Pre-impact Sequence No.1, photo installation that complements my participation in the exhibition commented in the previous post.
←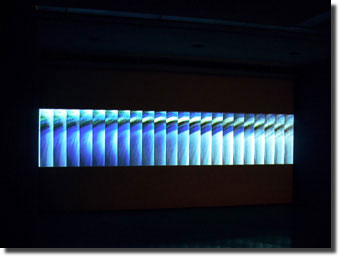 19AUG2007
This Sunday opens at Museo Alejandro Otero the show Parallel Expressions: Young Venezuelan Art in which I am participating with one video and one photo installation. Above, a still from Supermachine: Diffuse Identity / Northern Facade as installed at the museum. Hope to see you there.
←
11JUL2007
Last semester's Design Studio Buhonero Kart finished off successfully. Most of works showed high level and risk-taking. I would like to thank and congratulate all participating students. Above, Juan Florero, flower vending cart designed by Alejandro Di Pascuale and María Stella González. Behind, Diane Kerdel and Arianna Van Schermbeek's GuaKart.
←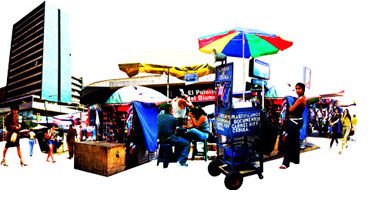 02MAR2007
Hi there! I am relaunching this site so not much for the news at this moment. I will say that we are about to begin a brand new semester at UCV's School of Architecture, situation that has left me very busy these days of preparing course materials. I will be in charge of a Design Studio for 5, 6 and 7 semester, for which I am offering a studio related to urban research, low technology and informal economy. Please, come back as more details will be posted very soon.
←
© 1973-2010 by EK, students, employers and contributors.