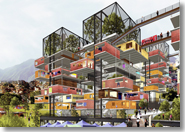 A Device for Living In (2)
(2010)
←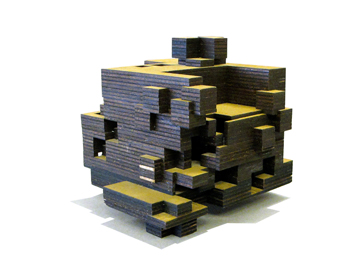 Architectural Design: Architectural Communications 2
(2009)
←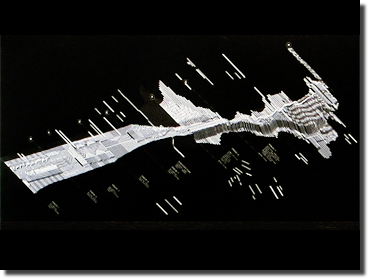 Superblock Revamped! (2)
(2009)
←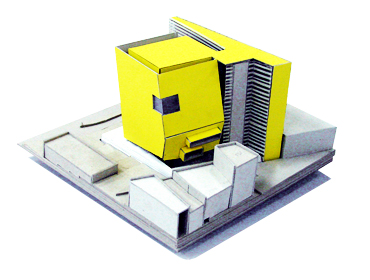 Barrio Bypass: Public Library for the Community of El Guarataro
(2009)
←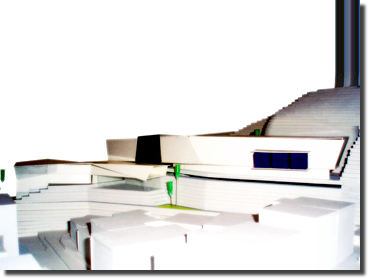 Architecture & Violence: New Caracas Legal Medicine Centre
(2009)
←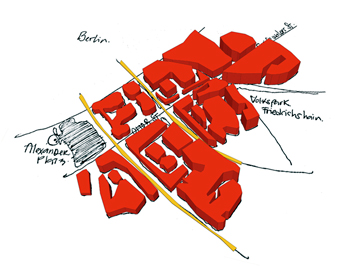 Architecture & Travel: The Journey as Instrument for Architectural Production
(2009)
←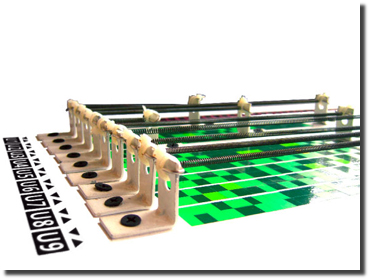 TXYZ: Urban Rhythmic Patterns Representation, Case Study: Berlin
(2008)
←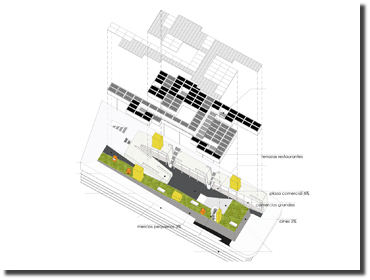 The Artificial Paradise: A Revision of the Shopping Mall in Caracas
(2008)
←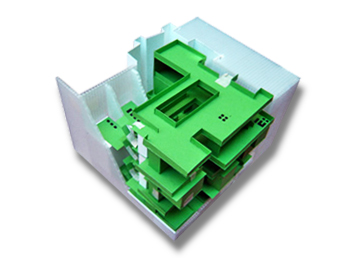 Filling Gaps
(2008)
Engaged in the demanding task of exploring possibilities of growth in European historic city centres, student Carla Collevecchio's proposal for the area of San Lorenzo / Rome made her the recipient of the highest distinction for architecture students in both Universidad Central de Venezuela and Universitá di Roma La Sapienza.
←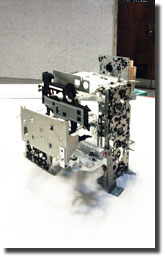 A Device for Living In (1)
(2008)
←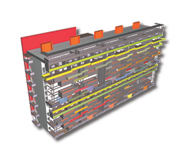 Superblock Revamped! (1)
(2007)
←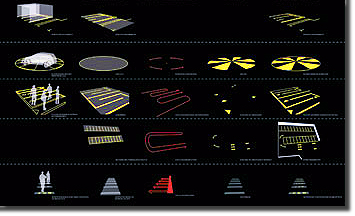 Buhonero House: Informal Street Vendor Services
(2007)
←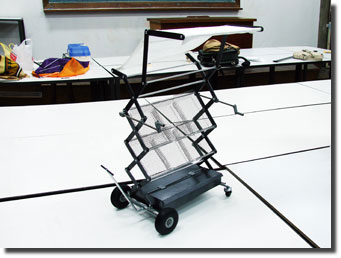 Buhonero Kart: Informal Street Vendor Unit
(2007)
Taking as reference the ubiquitous manifestation of informal street vending in Caracas, students had to develop an open exploration in which they were going to produce a street vending vehicle.
←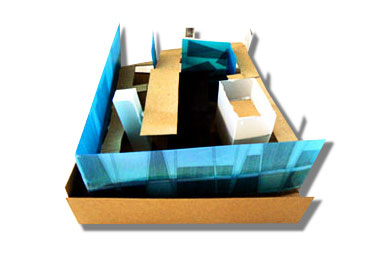 Domestic Intervention
(2006)
In this studio, students researched and questioned functional notions inherited from Venezuela's modernist tradition as they developed an intervention on a typical suburban house, adapting it to the needs of a new disabled occupant.
←

Built Form Studies (2)
(2006)
Students focused on a comprehensive study of particular architectural elements such as balconies, windows and doors. This elements went through an exhaustive investigation in order to approach new perspectives and design possibilities.
←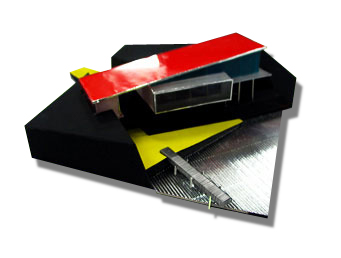 Puzzle House
(2006)
←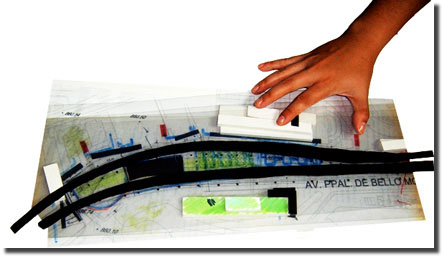 Highway Underneath
(2006)
This studio confronted students with the task of taming an urban space that is currently defined under an overpass that pass through the south corner of the City University of Caracas, and which is currently occupied by a mix of illegal, institutional and informal comercial activities.
←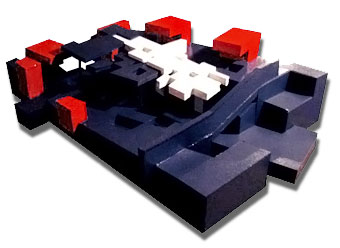 Footprint A to Z
(2005)
Students learned basic notions of architecture design through a continuous project developed from the photo registry of their most immidiate living environment. From there, they designed a walkthrough as an architectural footprint.
←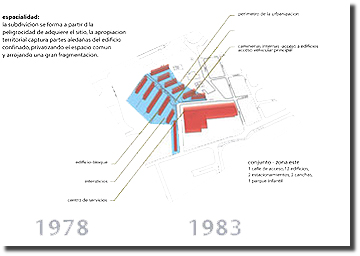 Built Form Studies (1)
(2005)
Students researched how are Caracas' buildings and urban structures being transformed spontaneously as a result of crime and violence.
←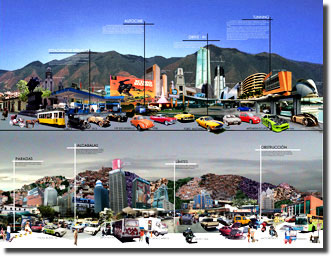 (Car)chitecture
(2005)
A motorway splits Caracas north from south making caraqueños suffer from traffic jams and gridlock. This car collapsed territory needs unconventional undertakings to respond traditional and emerging car related activities. Such challenge started with students' readings on the vehicle's role in Caracas as a basis to propose and design particular car buildings.
←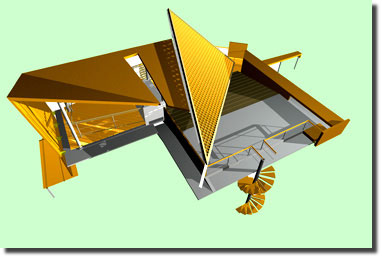 Modernism Updated
(2004)
Students were confronted with the task of intervening Venezuelan iconic modernist houses. The intervention was developed individually based on a preliminary study of the design strategies present in the original buildings.
←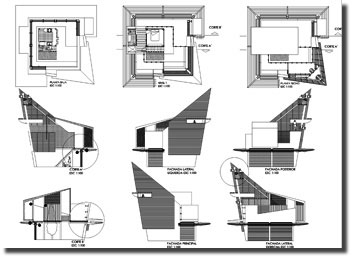 Safe Heaven: Armoured House
(2004)
In this studio students faced the challenge of designing a house system developed as a shelter, based on a proposed analysis of the security systems that continue to transform Caracas' buildings and urban structures.
←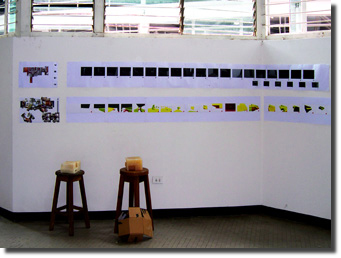 Spatial Experimental Lab
(2004)
This elective subject for intermediate students focused on alternative strategies for singular design problems. Students went from negative space representation to animated space deconstruction. They ended up intervening the lobby of our Architecture School in a 1 to 1 scale basis.
←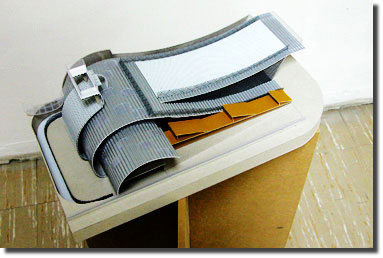 Vertical Skate Park
(2003)
Students developed a programme of activities from the direct observation of this expanding urban activity. From there, they confronted structural, topological and contextual design problematic embeded in an unusual vertical scheme building.
←
© 1973-2010 by EK, students, employers and contributors.